No matter how much is invested in the budget of a film or the effort put into direction and screenplay, what ultimately reflects on the screen is the acting and
the appearance of the actors!
If direction, cinematography, production, and editing are the lifeline, the actors and actresses that bring this idea into reality are the skeleton of classic old movies
that give it form. Without choosing the right face and person for a role, a plot falls flat. In order to give the characters a well-rounded finish it is crucial to pick actors
who naturally suit the role or are able to bring out the aura through acting that is required.
Not to mention the fans that line outside the halls at a premiere are not always there to meet the producer or the director, but rather to
catch a glimpse of the actors! No matter which ancillary industry you pick: be it paparazzi, fashion magazines, clothing lines,
or news channels, all collectively identify the movie by the actors it starred!
It is hard to ignore the fan base which contributes to the success of the movie and adds another zero to the figures it makes at the Box Office! Even before
any reviews have poured in on social media websites, a select segment of the population has already bought their tickets to the movies because of their
loyalty to the stars in it.
1. James Stewart
Stewart is the star who plays the role of John Ferguson in Alfred Hitchcock's Vertigo. As if Hitchcock's production
was short of excellence on any account, Stewart sealed the project with his remarkable acting in this mystery thriller
alongside Kim Novak and Barbara Bel Geddes.

Stewart's talent and charisma made him a beloved figure in Hollywood. He had a unique ability to portray characters
with depth and authenticity, effortlessly transitioning from lighthearted comedic roles to intense dramatic performances. His natural and relatable acting style resonated with audiences, earning him a loyal fan base. Throughout his career, Stewart received numerous accolades, including an Academy Award for Best Actor for his
role in "The Philadelphia Story" (1940). He was nominated for the Oscar five times in total. Additionally, Stewart was a decorated war veteran, having served in the United States Army Air Forces during World War II.

2. Marlon Brando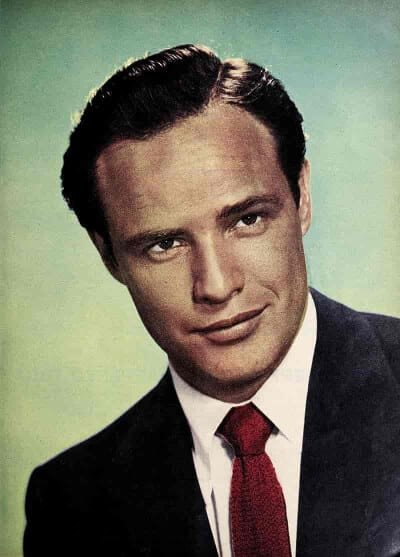 This actor has set fire to whichever set he has ever worked on with his natural looks and exceptional ability to mould
his person into any role. Brando's good looks and acting skills have landed him the honor of being called the greatest
actor and hero of all time. Some major works that he has starred in include A Streetcar Named Desire where he served complete
justice to the crude, hypersexual male lead.
Brando's career spanned several decades, during which he starred in numerous iconic films that left an indelible impact
on the industry. He gained widespread recognition for his role as Stanley Kowalski in the stage and film adaptations
of "A Streetcar Named Desire" (1951). His raw, emotionally charged performance in the film showcased his exceptional talent and marked a turning point in acting techniques.
One of Brando's most celebrated performances came in the film "On the Waterfront" (1954), directed by Elia Kazan. His portrayal of Terry Malloy, a conflicted ex-prizefighter, earned him his first Academy Award for Best Actor. Brando's ability to bring
complex and flawed characters to life with incredible authenticity and vulnerability setting a new standard in the realm of acting.
3. Audrey Hepburn
This Oscar-winning actress has a face and acquired a name in the industry that is hard to forget. Having starred in Breakfast At Tiffany's (1961)and Roman Holiday (1953), Hepburn has not only bagged several awards for her
name but has also built a reputation that is hard to reach for many competing stars.
Hepburn's career spanned from the 1950s to the 1980s, and she left an indelible mark on the film industry
with her memorable performances. She won critical acclaim and an Academy Award for Best Actress for her
role as Princess Ann in "Roman Holiday" (1953), her breakout film. Hepburn's radiant presence and ability to convey
a range of emotions endeared her to audiences and established her as a captivating leading lady.
One of Hepburn's most iconic roles came in the film "Breakfast at Tiffany's" (1961), where she portrayed the
free-spirited Holly Golightly. Her portrayal of this complex and endearing character further solidified her status as a Hollywood icon. Hepburn's impeccable style and elegance, epitomized by the now-iconic "little black dress"
she wore in the film, continues to inspire fashion trends to this day.
Classic Movies Etc is a Chicago-based agency providing rare movie titles straight from the archives of the film industry. We serve an exclusive audience of clients and
private movie collectors who have a taste for the priceless productions in our collection of classic old movies! We offer classic movies on DVD and copies of rare cult 
productions on sale, many of which are hard to find.
To get your hands on one of these gems contact us now!