Come October 31st and the whole country will be decked with hanging skeletons and hollowed pumpkins. But for someone with a more mature taste in horror, this is mere child's play.
---
If you really want to celebrate the spirit of Halloween, and get in the mood, pick out your favorite classic title and enjoy a horror movie with lights off. Unless you get goose bumps, your Halloween will remain incomplete.
SO what are you waiting for? Let all the undead demons loose this month and see how much you're able to endure of the classic horror?
May the best ghost-warrior win!
Here are some of the most terrifying titles from classic movies that are perfect for a Halloween screening.
Rosemary's Baby (1968)
The direction and casting in this movie couldn't get any better! This is one of the most disturbing horror makes we've had that portrays the horrors of an allegorical childbearing.
The female lead panics over a strenuous pregnancy meanwhile the shady neighbors in the building are discovered to have a Satanic past. From our knowledge of classic horror movies, we all know putting childbirth and Satanism in the same plot is the perfect recipe for horror!
Truth be told, there wasn't anyone more deserving than Ruth Gordon, the fiendish neighbor, who masterfully creates an unsettling aura of sweetness and quirk.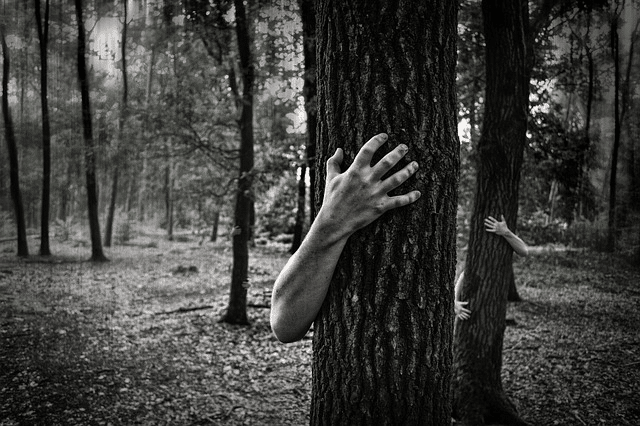 The House of the Devil
How many horror movies have you watched that have one character of a babysitter who's left at home with small children? That's an archetypical storyline for a horror movie that has been used to death. But none of the hundreds can match the standards of this modern classic"The House of the Devil" features Samantha, a college student, who's tricked into babysitting an ailing woman. However, caretaking a sickly woman is not even the first of its horrors. The family who hires Samantha, known as the Ulmans, have something devious planned out for the poor girl.
You'll be at the edge of your seat throughout this movie, we can bet!
Night of the Living Dead
Talk about zombies and here it comes: "Night of the Living Dead".
As perfectly as the title sums up, this movie couldn't be more perfect for a Halloween movie-watch. This modern zombie genre is replete with echoes of sociopolitical issues that needed a voice. This 1968-American horror film casts zombies who come back to life to devour the living souls!
While many struggle to save their lives by sheltering themselves in a rural hideout, someone has to step out and to kill the armies of the undead. We guarantee your night will be well-spent wondering who that would be!
If you want to grab your favorite old horror classic titles before Halloween, reach out to us. We supply high quality DVDs of classic movies all over the world!